Exercise For Quick Flat Stomach For Beginners. Who doesn't want a Flat Stomach? Do you have a big tummy? Don't worry, Here is a solution for you
So many people want a Flat Tummy within 24 hours, But Gorgeous Ladies & Handsome Gentlemen it is not possible to get a Flat Stomach in 24 Hours
It requires a lot of Work, Time & Energy that not many of us can spare. Aah! Don't worry we have a perfect Flat Stomach Workout Plan For you
You don't need to go to the gym, You don't need to spend hours in the gym, you don't need any special equipment, You can easily achieve a good Flat Stomach in 30 Day's At Home
So, here we go with Exercise For Quick Flat Stomach For Beginners:
EXERCISE FOR QUICK FLAT STOMACH FOR BEGINNERS
BICYCLE CRUNCHES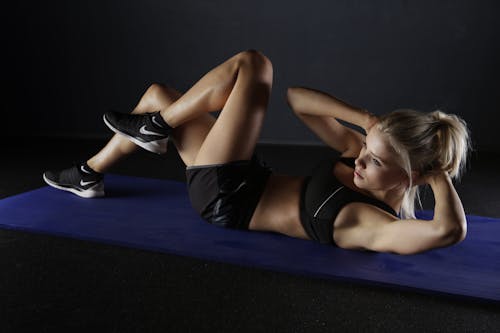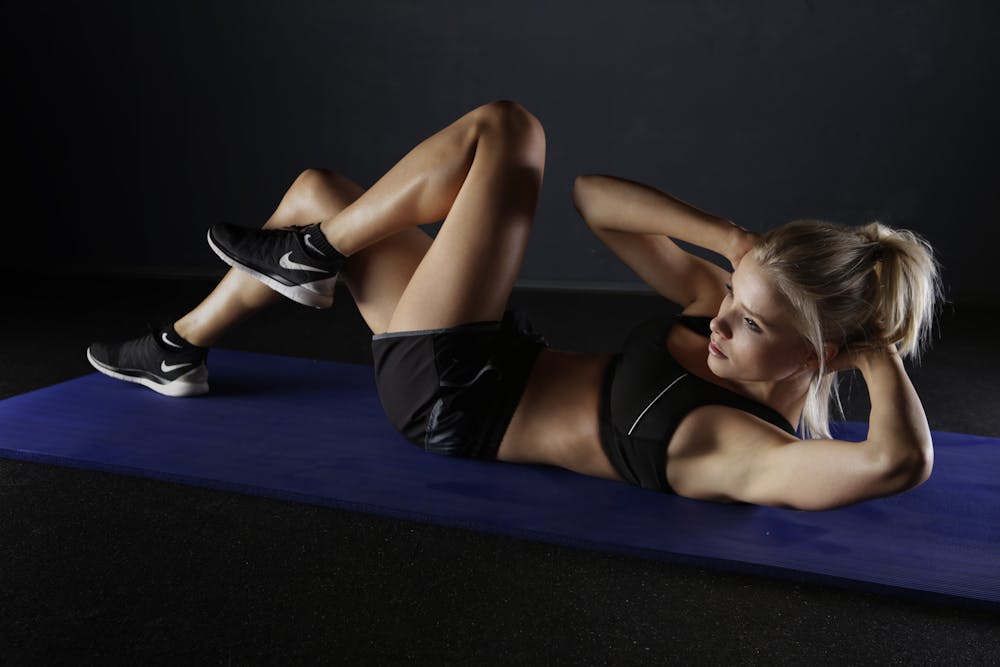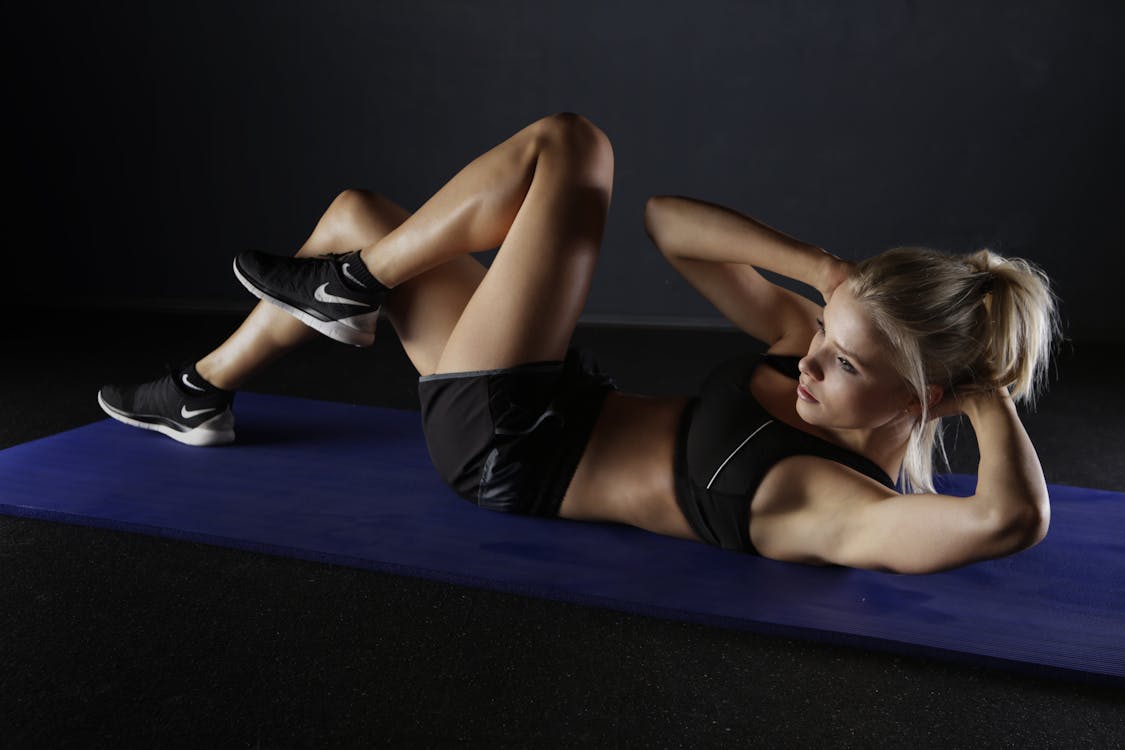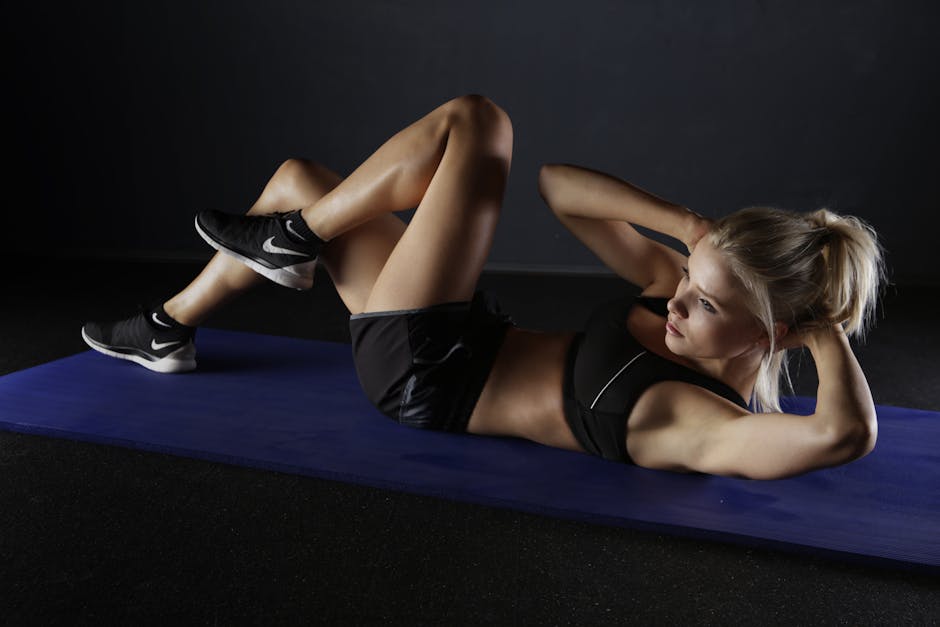 'Bicycle Crunches' is Excellent Exercise For Quick Flat Stomach For Beginners. It also mainly focus on Core & Abs
It is also very simple to do Flat Tummy Exercise. How To Do Bicycle Crunches?
Just on your back on your mat ( As you can see in the picture above) With your both legs straight & Stretched and your both hand touching your ears
Now raise your right knee towards your chest & vice verse for your left leg
This simple process of moving legs vertically both side is known as 'Bicycle Crunches'
Do it 10 times each for both legs at the beginning and increase day by day
LEG RAISES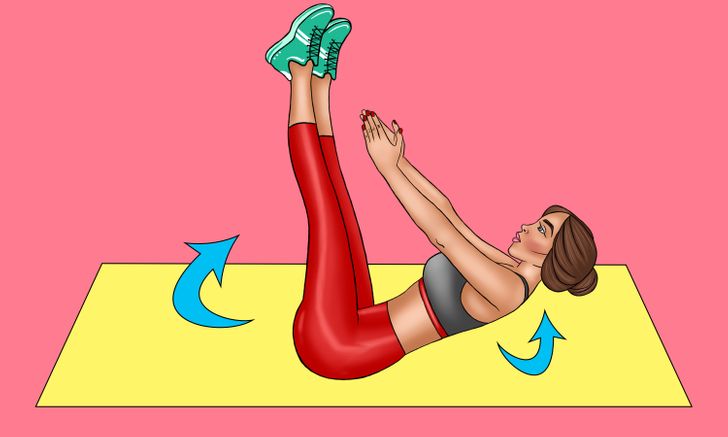 'Leg Raises' are other simple Flat Tummy Exercise which you can do in the same position
Just lie on your mat with your back straight and your arms at your sides ( Try to make a straight position of your body as an arrow )
Keep your legs together & slowly raise your both legs up at a 90-degree angle from your mat
Hold there for 3 seconds and slowly lower your legs down ( But don't touch the floor )
Do it 15 to 20 times for better results. As you know that mainly our focus is to Reduce Our Belly Fat
'Leg Raises' is also an effective Exercise For Quick Flat Stomach For Beginners
PLANKS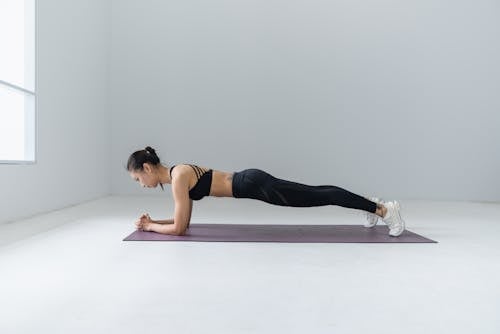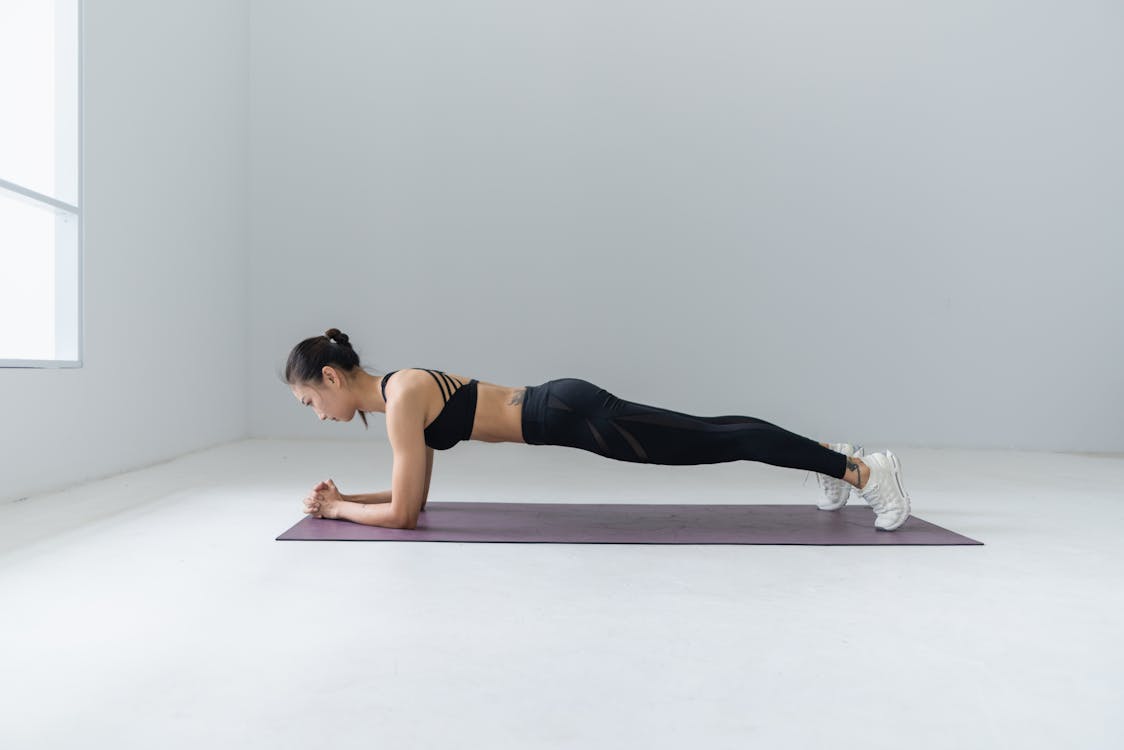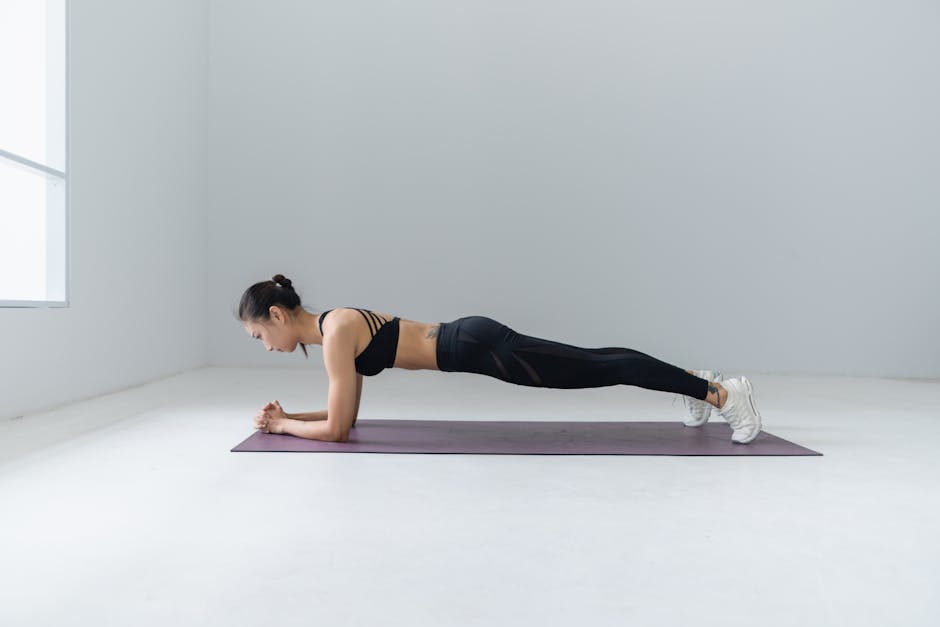 One of the most Effective Stomach Exercise At Home, And one of my favorite exercises. Planks are very simple to do but work magic for your stomach
How To Do Plank? Plank on your mat lies on the stomach, Then just hold your body up using your forearms and your toes
Hold this position, Keep your body straight and stiff, Like a good Plank. Make sure that you don't sag
Hold this plank position for the next 30 seconds, As you are a beginner 30 seconds is cool, Increase time by 10 sec next week
The main focus of Plank is that it works on your core, which means it works for your full body
Planks also strengthen your Body, Back & Shoulders. It works wonder for your posture
EFFECTIVE MORNING STRETCHING EXERCISE TO KNOW
BIRD DOGS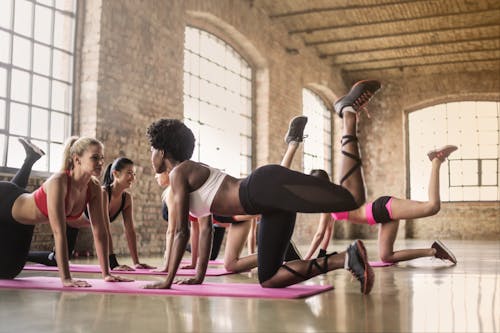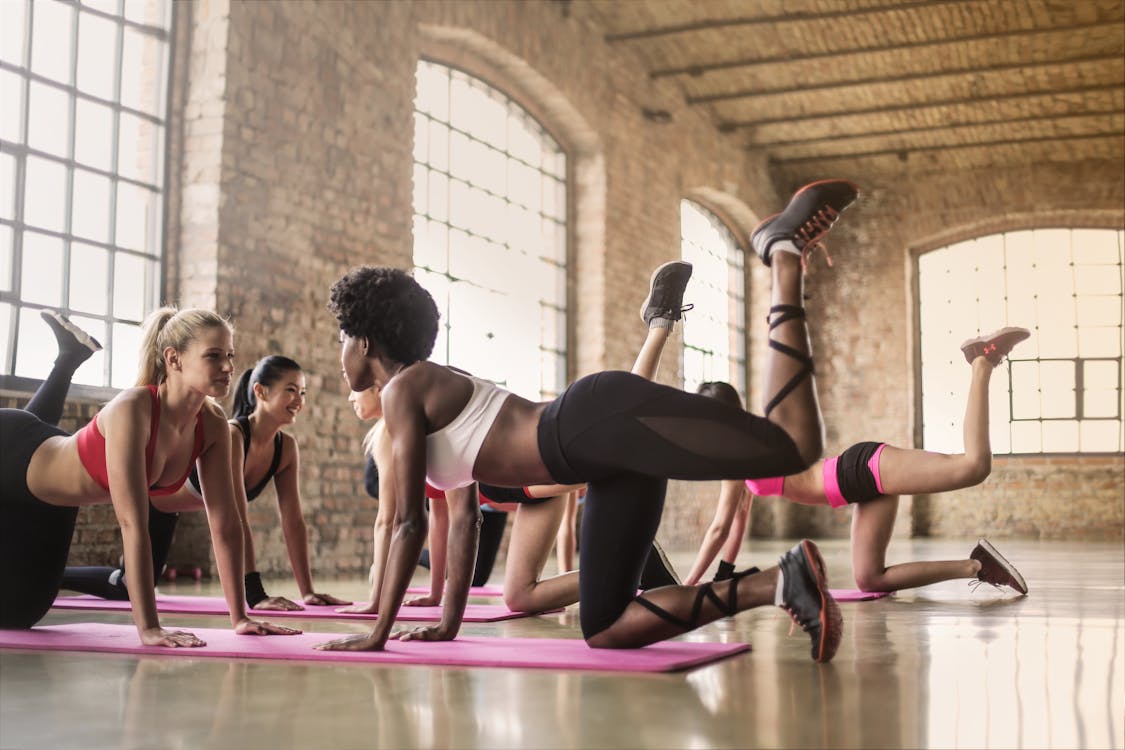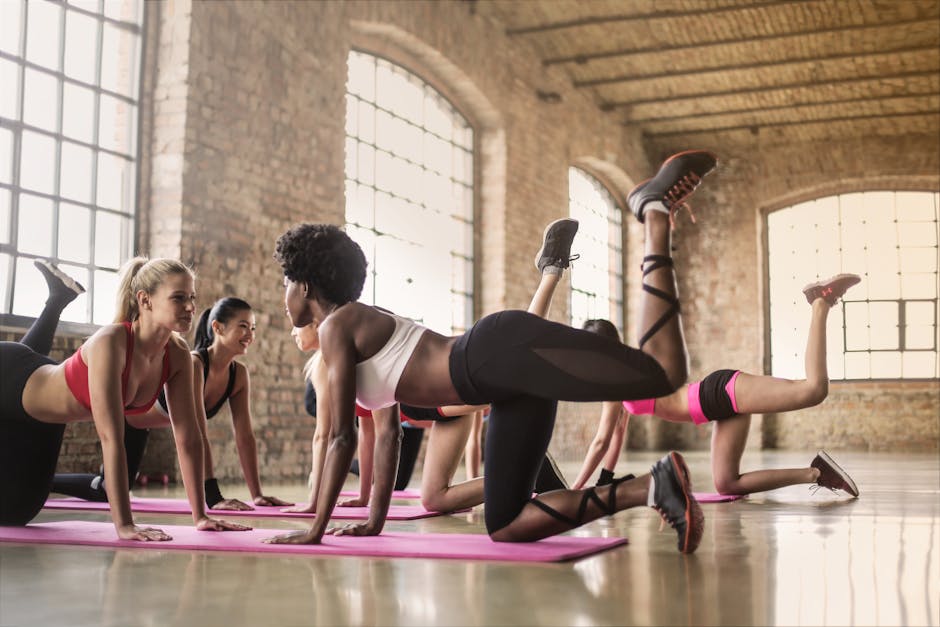 Another simple Flat Tummy Exercise to do at home is 'Bird Dog'. So How To Bird Dog Exercise?
Just make a position of the dog ( Like sitting on all your four ) Knees should be bent and arms should be extended below your shoulders
Just Make a good position, Now just stretch your right arm in front of you and your left leg back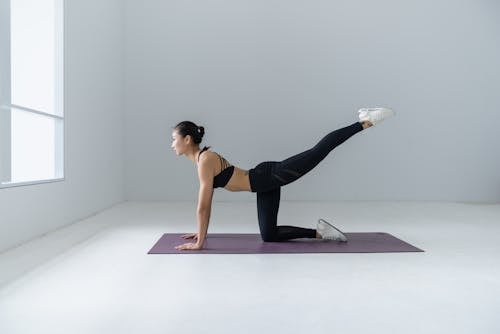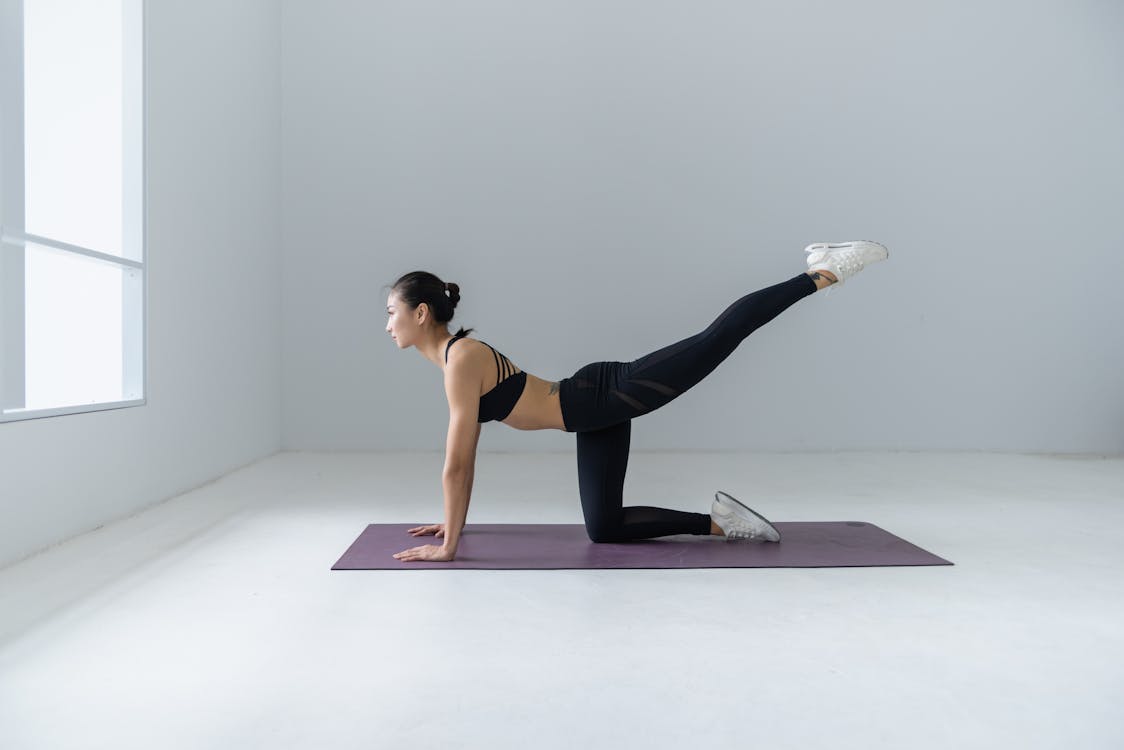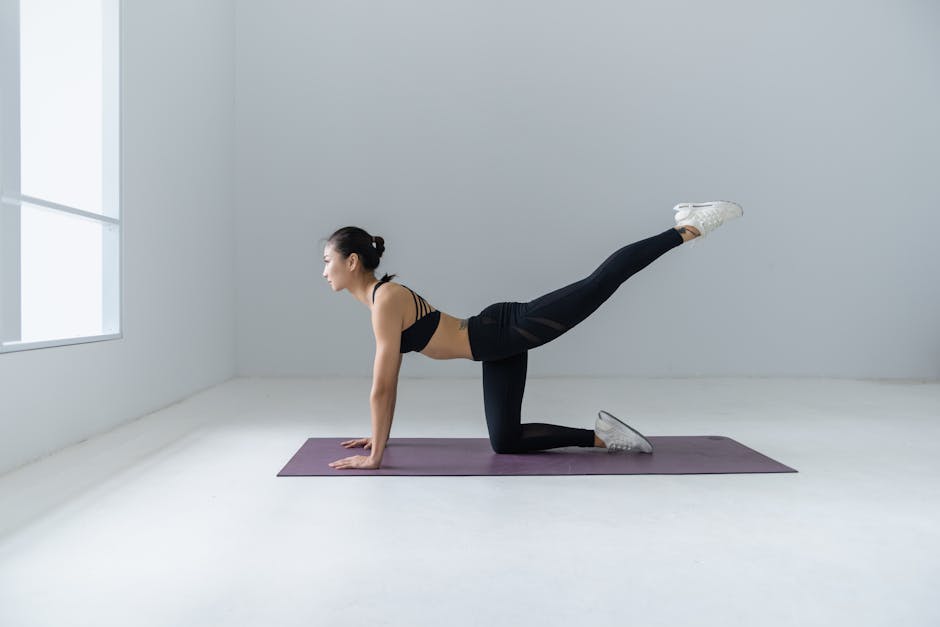 ( Both your left leg and right arm should be parallel to the floor ) This position will give your core a good stretch
Hold this position for 3 seconds and move to the next leg, Do 12 times for each leg
Well, these are the main Exercise For Quick Flat Stomach For Beginners Do these four exercises for 30 days without no cheating & then after 30 days see yourself in the mirror
If you like these exercise & in some or other way it helps you Make sure to share it with your family & friends who is in the need of this
And tell us which Exercise For Quick Flat Stomach For Beginners do you admire the most? In the comment section below!